Warning
: count(): Parameter must be an array or an object that implements Countable in
/home/moretoli/public_html/PODIATRYAPPS.COm/wp-content/plugins/flybx/app/models/templates.php
on line
295
Warning
: count(): Parameter must be an array or an object that implements Countable in
/home/moretoli/public_html/PODIATRYAPPS.COm/wp-content/plugins/flybx/app/models/templates.php
on line
315
Rate My Shoes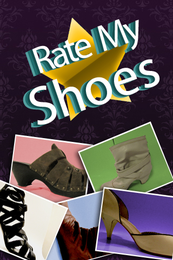 What is it?
Free
With this app, you take a photo of a shoe and get your friends to rate it if that is the sort of thing that you are into! And also hopefully your friends are into it as well!
Download Rate My Shoes today and show off your shoes to the world. You can scroll through endless pictures of shoes from all across the world uploaded by users like yourself!
Is it worth it?
Only if you are in to this sort of thing and you have enough friends!
Rating: 1 star
Resources on shoes:
http://www.shopping-emporium.net/clothing-footwear/footwear/toning-shoes/
http://www.drthefootwithoutthedoc.com/do-toning-shoes-help/45/
http://www.clinicalbootcamp.net/toning-shoes.htm
http://www.podiatryonline.tv/toning-shoes.htm
http://www.toningshoestoday.com/
http://podiapaedia.org/index.php?title=Toning_shoes
http://www.soapboxsunday.com/toning-shoes-on-late-night-television/